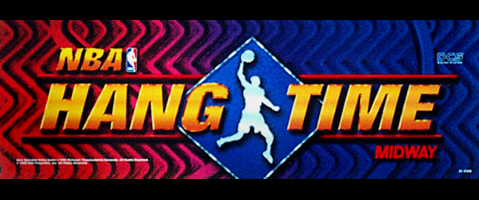 NBA Maximum Hangtime
1996
Midway
NBA Max Hangtime is the pinnacle of the NBA Jam series. One of the best parts is the customizable characters. You can level your player up, boost their attributes, and the game will save that character. When you come back, you can keep building the ultimate player. You really have to try creating a character- there are so many awesome options like a viking, wolfman, basketball head, wizard, etc.
Story
This is a basketball game, so there isn't a whole lot of backstory. Basketball was invented in ... just kidding. This is a continuation of the hugely popular NBA Jam series. NBA Max Hangtime has a ton of cool features like a Team Fire that lasts 25 seconds (even if the other team scores), Double Dunks (instead of just alley-oops), and even customizable characters. This is one of the ultimate group games.
Tips & Strategies
If you're about to be blocked, pass the ball for God's sake!
Computer-controlled players aren't shy about fouling- you might have to foul late in the game just to even the playing field.
When in doubt, choose Chicago. I still wish they had a playable Michael Jordan, but mid 90's Bulls were incredible.
---
Copyright 2014-2016 Neon Retro Arcade
All Rights Reserved