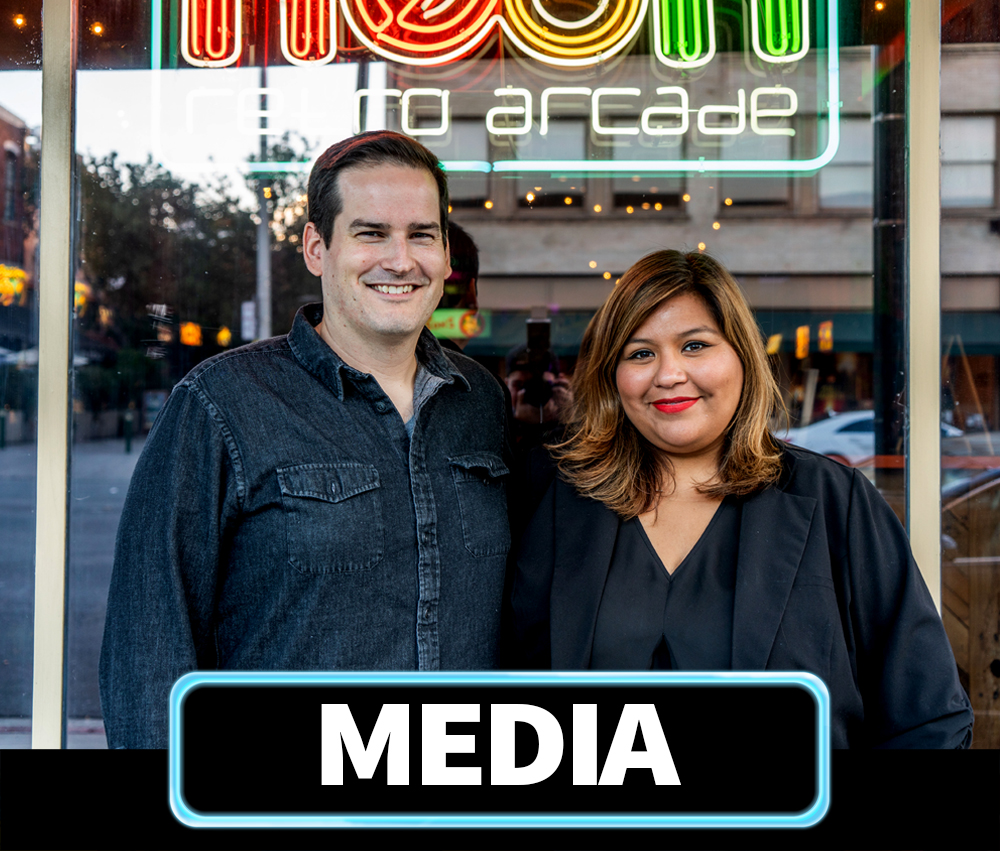 Walking into an arcade in the 80s & 90s was like entering a vivid dream filled with colorful lights and enticing sounds. Whether you were battling alien spaceships, street fighters, or crazy demons, everyone depended on you to save the world, one credit at a time.
Neon Retro Arcade recreates that atmosphere for a new generation of gamers to enjoy the classics that launched the video game revolution. Kids walk in and enjoy seeing where their favorite characters began; adults walk in and are instantly transported back to their childhood when playing the latest game meant meeting your friends at the arcade.
All the classics are here, restored to their original glory. From icons like Asteroids, Donkey Kong, and Pac-Man to The Simpsons, Street Fighter 2 and more, you'll find it at Neon Retro Arcade.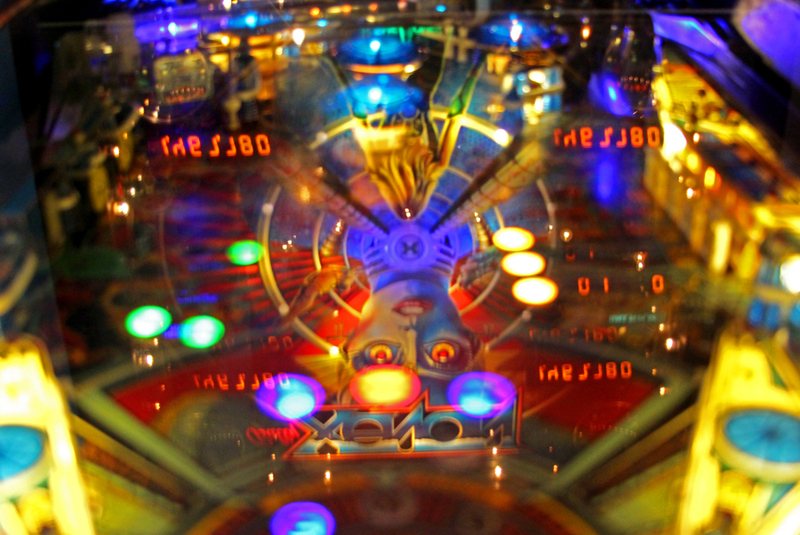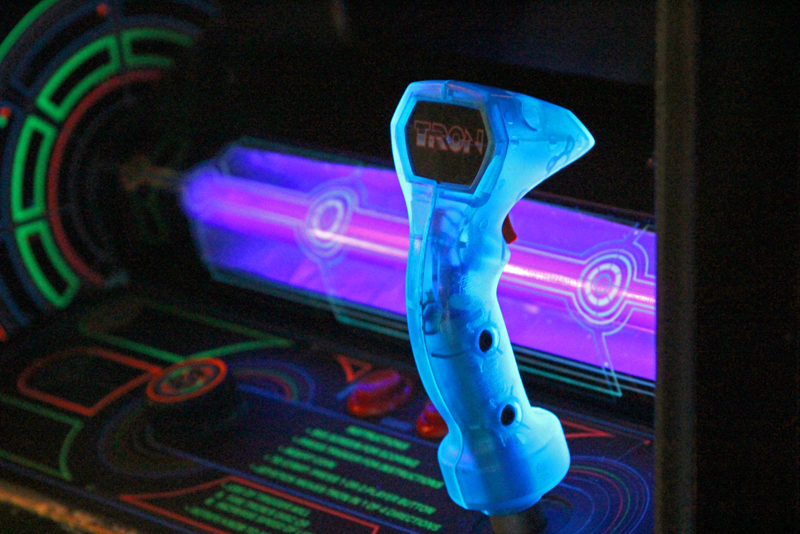 Origins
Mark and Mia fell in love with arcade games the old fashioned way- dropping coins into machines in every pizza parlor, convenience store, and arcade they could find.
We met in college, where Mark had a pinball machine in his dorm room. One day, he asked Mia to play pinball with him, and sparks flew. So it is very fitting that we started this arcade together.
We collected machines over the years, and Neon Retro Arcade is our way of sharing our love of these games with the public. We wanted to recreate the excitement and fun of the classic arcade, minus the pizza grease and sticky floors. Neon is a clean, welcoming environment for gamers of all ages to enjoy these classic games.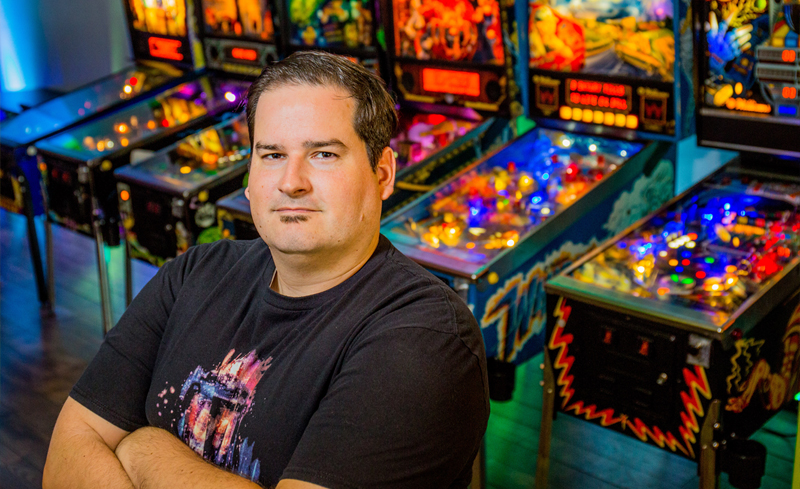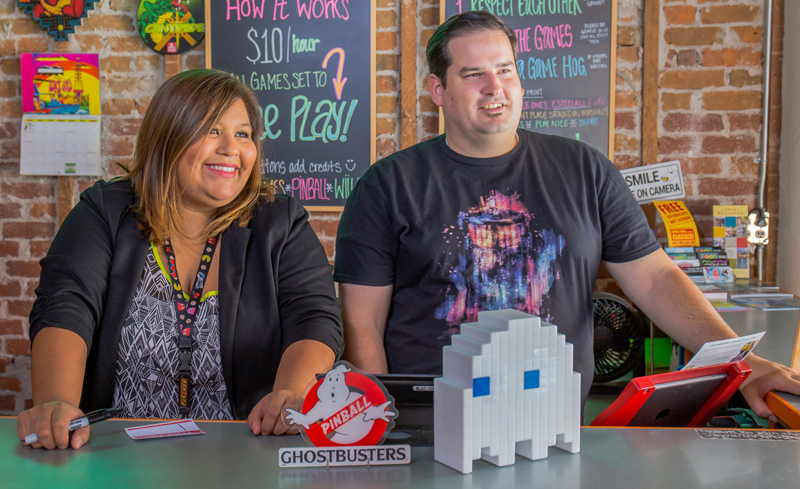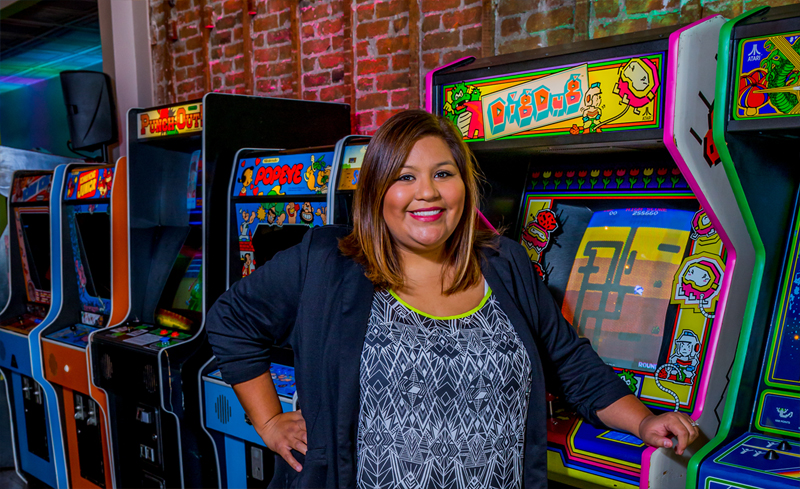 Community
Neon Retro Arcade was founded in Pasadena, CA in January 2015 after years of development, and our community's response has been tremendous.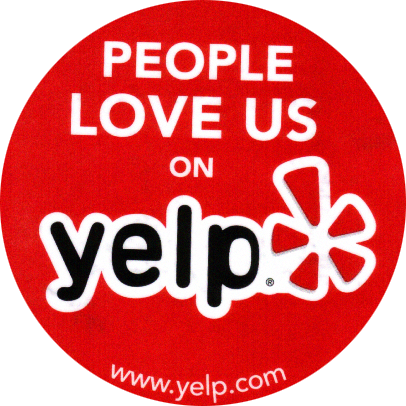 "It's nice to come into a place and feel welcomed, and that's what they do here. We need more people that are passionate about their business like these guys are!"
-Julie Ann T
"Gamers of years past, welcome to the Shangri-La of arcades in The San Gabriel Valley! Of the vast venues of electronic entertainment that I have ventured to, all others pale in comparison."
-Jem G
We were selected as the "Best New Business" in Pasadena for 2015 by the Pasadena Weekly, and "Reader Recommended" for Best Kids/Family Fun spot for 2015 and 2016.
In addition to supporting many local school and team fundraisers, we have also created special events
to benefit local charities such as the Pasadena Humane Society and Ronald McDonald House.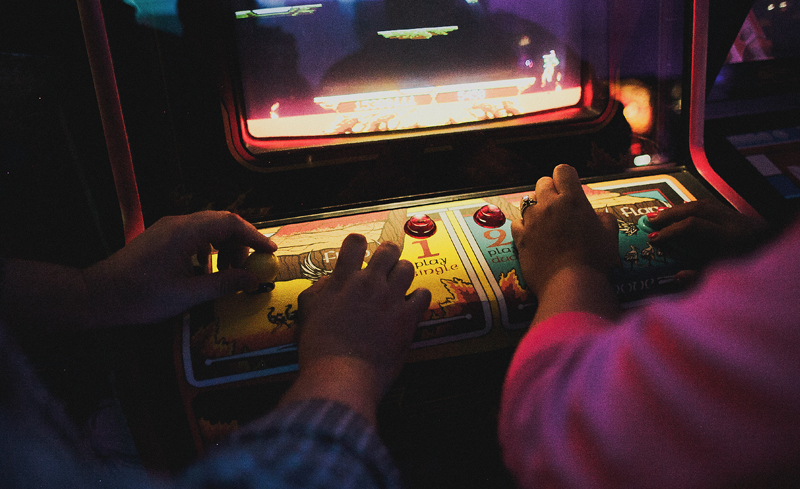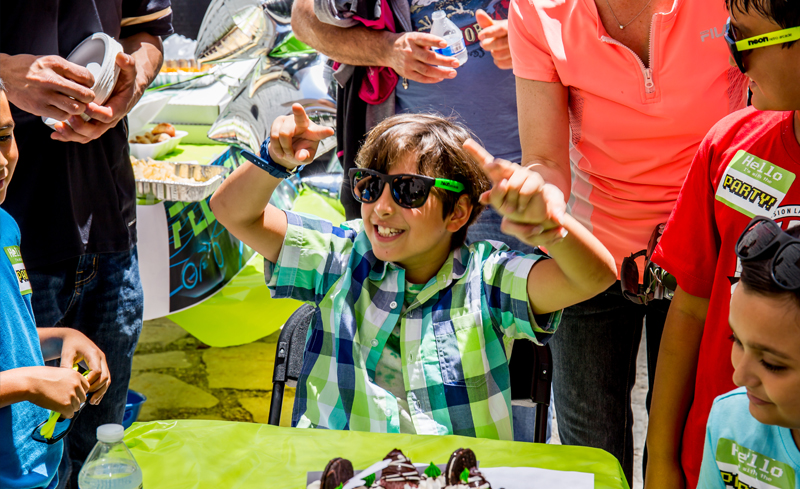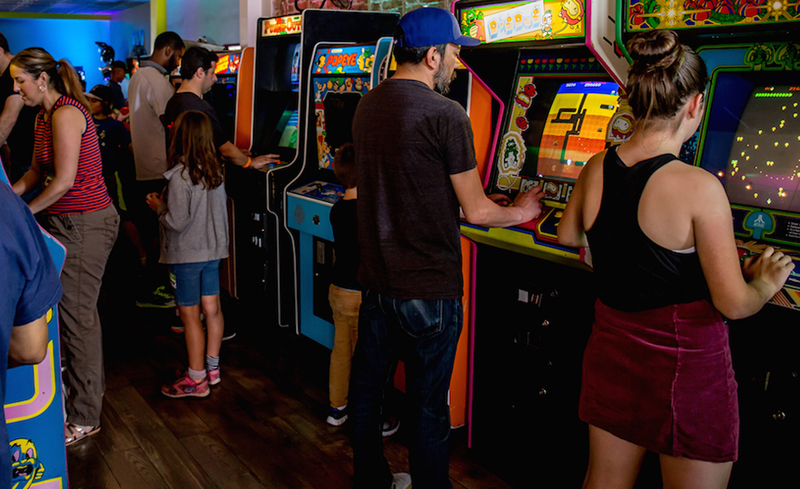 Social
Well before we opened our doors, we started reaching out through social media to share the ups & downs of opening an arcade. When we finally announced our Grand Opening, that Facebook post reached enough people to fill Dodger Stadium!
We were selected by Facebook to join their 2016 Small & Medium Business (SMB) Council. We serve with 12 other businesses from across the US to work closely with Facebook & Instagram to provide feedback on how their services can best meet the needs of small businesses across the country.
Our work with the SMB Council inspired us to assist a local charity on the best ways to reach their target audiences through social media. With a little bit of inside knowledge, this charity was able to greatly boost donations for an upcoming event, and used this success as a plan for future fundraising.
Social media has played a critical role in spreading our message of love for classic arcade games, which has lead to some great opportunities. We were featured in the following videos created by Facebook, Toyota/We Are Mitu, and IGN.
---